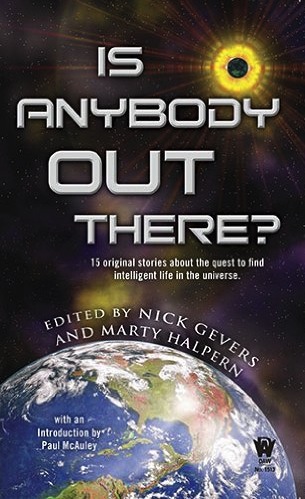 Is Anybody Out There?, edited by Nick Gevers and Marty Halpern, had a release date of June 1. The story I co-wrote with Leslie What, "Rare Earth", appears in this anthology from DAW Books, along with stories by:
The stories all aim to explore, explain or otherwise elaborate upon the Fermi Paradox — the startling fact that despite many estimates placing the likelihood of intelligent extraterrestrial life quite high, we haven't run across any neighbors. Or have we?
One of the editors, Marty Halpern, is posting several of the stories serially on his blog under the tag "free fiction". Check it out, and should you wish to get a copy, here is my Powell's Partner link!